RenderStack
0.1.4
RenderStack is a support library for OpenGL 3+, with interface and implementation done in C++. Currently only Windows is supported, and all the features are very limited. Documentation is non-existent - use the source.
Current RenderStack features:
Window creation: supporting multisample and sRGB default framebuffer, multiple windows
Low level geometry creation: Build vertex and index buffers with points, lines, triangles, quads, ...
Basic mesh creation: Sphere, grid, platonic solids, some archimedean solids
Low level 3D math building blocks: Vector, matrix, quaternion
Low level scene building blocks: Camera, frame
Interface for framebuffer objects
Interface for shader programs
Limited external dependencies (currently only FreeImage)
RenderStack comes with a small C++ library called mesh3d for manipulating meshes.
OpenGL 3 core context
Multisampled gamma correct rendering in linear space, converted to sRGB for display
ID buffer, for simple and efficient selection
Object / polygon / edge / point selection
Integration freeimage (initial version)
Object manipulation
Animation
Hierarchical scene
Subdivision surfaces, like sqrt(3). First CPU, later with geometry shaders
Some simple user interface components
Simple ambient occlusion computation
Integrate luxrender (or something similar)
Integrate bullet physics
Integrate assimp (or something similar)
HDR bloom/glare
Integrate OpenCL?
http://neure.ath.cx/renderstack/renderstack-0.1.4.zip source archive, version 0.1.4, April 11, 2010
RenderStack is licensed with the GNU Lesser General Public License version 2.1 or later (LGPL v2.1+). Copyright (c) 2010 Timo Suoranta.
Simple test for nearly minimal OpenGL 3.2 application using renderstack: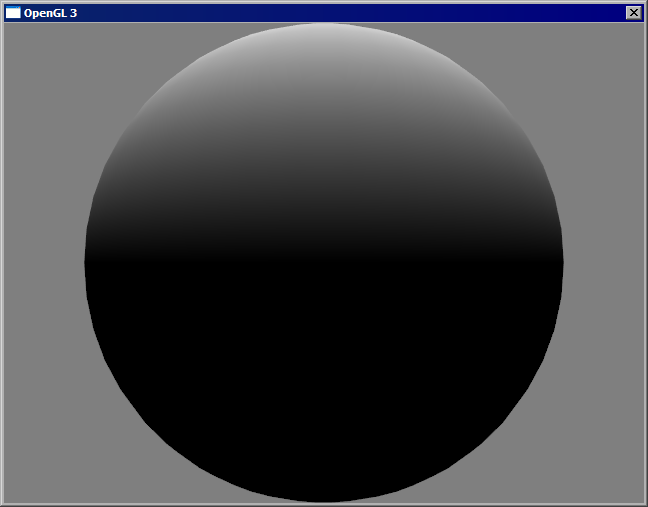 #include "renderstack/rs.h"
#include "renderstack/rs_log.h"
#include "renderstack/rs_gl.h"
#include "renderstack/window.hpp"
#include "renderstack/rectangle.hpp"
#include "renderstack/render_target.hpp"
#include "renderstack/viewport.hpp"
#include "renderstack/camera.hpp"
#include "renderstack/buffer.hpp"
#include "renderstack/mesh.hpp"
#include "renderstack/program.hpp"
#include "renderstack/frame.hpp"
#include "renderstack/vec3.hpp"
#include "renderstack/uniform_bindings.hpp"
#include "renderstack/attribute_bindings.hpp"

#include "renderstack/scoped_ptr.hpp"
#include "renderstack/shapes/polymesh.hpp"

std::string g_vertex_shader = 
"#version 150                                                            \n"
"                                                                        \n"
"in vec3 _position;                                                      \n"
"in vec3 _normal;                                                        \n"
"                                                                        \n"
"uniform mat4 _local_to_clip_matrix;                                     \n"
"uniform mat4 _local_to_world_matrix;                                    \n"
"                                                                        \n"
"out vec3 v_normal;                                                      \n"
"                                                                        \n"
"void main()                                                             \n"
"{                                                                       \n"
"    gl_Position = _local_to_clip_matrix * vec4(_position, 1.0);         \n"
"    v_normal    = vec3(_local_to_world_matrix * vec4(_normal, 0.0));    \n"
"}                                                                       \n";

std::string g_fragment_shader = 
"#version 150                                                            \n"
"                                                                        \n"
"uniform vec3  _light_direction;                                         \n"
"uniform vec3  _light_color;                                             \n"
"uniform vec3  _surface_color;                                           \n"
"                                                                        \n"
"in vec3 v_normal;                                                       \n"
"                                                                        \n"
"out vec4 out_color;                                                     \n"
"                                                                        \n"
"void main(void)                                                         \n"
"{                                                                       \n"
"    vec3  N          = normalize(v_normal);                             \n"
"    vec3  L          = _light_direction.xyz;                            \n"
"    float ln         = dot(L, N);                                       \n"
"    float ln_clamped = max(ln, 0.0);                                    \n"
"                                                                        \n"
"    out_color.rgb = _surface_color * _light_color * ln_clamped;         \n"
"    out_color.a   = 1.0;                                                \n"
"}                                                                       \n";

renderstack::window                         g_window;
renderstack::viewport                       g_viewport;
renderstack::camera                         g_camera;
renderstack::frame                          g_frame;
scoped_ptr<renderstack::program>            g_program;
scoped_ptr<renderstack::render_target>      g_render_target;
scoped_ptr<renderstack::shapes::polymesh>   g_mesh;

renderstack::uniform_mappings               g_uniform_mappings;
renderstack::uniform_bindings               g_uniform_bindings;
renderstack::uniform_parameter_source       g_parameters;

extern "C" int rs_application_begin(void)
{
     
    g_window.client_area().set(200, 200, 640, 480);
    g_window.set_red_size         ( 8);
    g_window.set_green_size       ( 8);
    g_window.set_blue_size        ( 8);
    g_window.set_depth_size       (24);
    g_window.set_fullscreen       (false);
    g_window.set_msaa_sample_count(0);
    g_window.set_srgb_capable     (false);

    g_window.realize();

    g_render_target.reset(
        new renderstack::default_render_target(
            g_window.client_area().width(),
            g_window.client_area().height()
        )
    );
    g_viewport.set(
        0, 
        0, 
        g_window.client_area().width(), 
        g_window.client_area().height()
    );

     
    {
        g_mesh.reset(
            new renderstack::shapes::sphere(2.0f, 12, 46)
        );
        g_frame.set_hpb_xyz(
            renderstack::vec3(0.0f, 0.0f, 0.0f), 
            renderstack::vec3(0.0f, 0.0f, 0.0f)
        );
    }

     
    g_camera.set_hpb_xyz(
        renderstack::vec3( 0.0f, 0.0f, 0.0f),
        renderstack::vec3( 0.0f, 0.0f, 4.0f)
    );
    g_camera.set_fov(60.0f * RS_PI / 180.0f);

     
    g_program.reset(
        new renderstack::program(
            g_vertex_shader, 
            g_fragment_shader, 
            renderstack::mesh_mode_polygon_fill
        )
    );

     
    g_program->attribute_mappings().insert("_position", renderstack::vertex_attribute_usage_position, 0, 3);
    g_program->attribute_mappings().insert("_normal",   renderstack::vertex_attribute_usage_normal,   0, 3);

     
    g_uniform_mappings.insert("_local_to_world_matrix",  renderstack::logical_uniform_local_to_world);
    g_uniform_mappings.insert("_world_to_local_matrix",  renderstack::logical_uniform_world_to_local);
    g_uniform_mappings.insert("_local_to_clip_matrix",   renderstack::logical_uniform_local_to_clip);
    g_uniform_mappings.insert("_clip_to_local_matrix",   renderstack::logical_uniform_clip_to_local);
    g_uniform_mappings.insert("_world_to_clip_matrix",   renderstack::logical_uniform_world_to_clip);
    g_uniform_mappings.insert("_clip_to_world_matrix",   renderstack::logical_uniform_clip_to_world);
    g_uniform_mappings.insert("_view_position_in_world", renderstack::logical_uniform_view_position_in_world);

     
    g_uniform_mappings.insert("_light_direction", "light_direction", renderstack::uniform_type_vec3, 1);
    g_uniform_mappings.insert("_light_color",     "light_color",     renderstack::uniform_type_vec3, 1);
    g_uniform_mappings.insert("_surface_color",   "surface_color",   renderstack::uniform_type_vec3, 1);

     
    g_parameters.add_vec3("surface_color"  )->value[0] = renderstack::vec3(1.00f, 1.00f, 1.00f);
    g_parameters.add_vec3("light_direction")->value[0] = renderstack::vec3(0.00f, 1.00f, 0.00f);
    g_parameters.add_vec3("light_color"    )->value[0] = renderstack::vec3(1.00f, 1.00f, 1.00f);

     
    g_uniform_mappings.bind_uniforms(g_uniform_bindings, *g_program, g_camera);
    g_uniform_mappings.bind_uniforms(g_uniform_bindings, *g_program, g_frame);
    g_uniform_mappings.bind_uniforms(g_uniform_bindings, *g_program, g_parameters);

    ::rs_application_update();

    g_window.show();

    return 0;
}

extern "C" void rs_application_end(char* message)
{
    ::rs_log(message);
}


extern "C" void rs_application_update(void)
{
    ::rs_gl_enable          (GL_DEPTH_TEST);

     
    g_camera.update         (g_viewport);

     
    g_camera.update_frame   (g_frame);

     
    ::rs_gl_viewport        (0, 0, g_render_target->width(), g_render_target->height());
    ::rs_gl_clear_color     (0.5f, 0.5f, 0.5f, 1.0f);
    ::rs_gl_clear           (GL_DEPTH_BUFFER_BIT | GL_STENCIL_BUFFER_BIT | GL_COLOR_BUFFER_BIT);

     
    g_program->use();
    g_uniform_bindings.apply();
    g_mesh->begin(*g_program);

     
    ::rs_gl_draw_elements(
        g_mesh->index_buffer(g_program->mesh_mode())->gl_mode(), 
        g_mesh->index_buffer(g_program->mesh_mode())->count(), 
        g_mesh->index_buffer(g_program->mesh_mode())->gl_index_type(), 
        0
    );

    g_mesh->end();

     
    g_window.swap_buffers();
}

extern "C" void rs_application_fail(char* message)
{
    ::rs_log(message);
    ::exit(-1);
}

extern "C" void rs_application_reshape(void)
{
    g_window.reshape();
    g_render_target->resize(
        g_window.client_area().width(),
        g_window.client_area().height()
    );
}

More advanced test, rendering with linear float 4x multisample render target: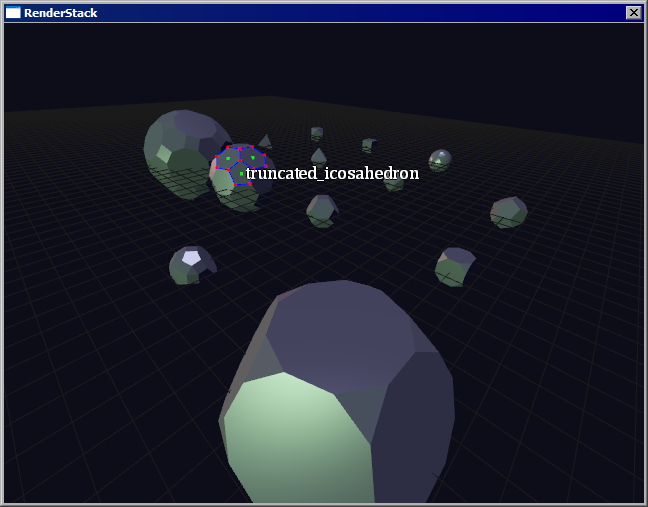 Generated on Sun Apr 11 12:23:08 2010 for RenderStack by